Your Website's Ideal Plan
At Long Beach, you can buy packages according to your requirements as we offer you the best pocket friendly prices for all the services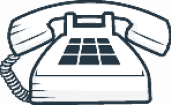 Have a query and don't know where to begin?
Receive A FREE One-On-One Consultation
Customized Pricing And Plans
At Long Beach agency, we provide a variety of SEO treatments to help your business grow. Our customizable SEO packages are focused on establishing a strong foundation of your online success by providing limitless ways to reach your target clients—no matter where or what they are browsing. Have a look at the packages!
SEO Essential
Responsive Website Design
SEO Standard
100,000+ Words Of Content
Frequently Asked Questions
Having second thoughts or queries? We are here to help! You can look at the answers to your questions here; with us, you will be satisfied.
You are welcome to contact us at any time to address any concerns or requests you might have; your satisfaction is our top concern. Our team is ready to help you; they will go through your website and create a customized plan for you as we provide a wide range of services to help you expand your business.
We provide you with different plans and pricing strategy, it depends on you which one can fulfil your requirements. We also provide customized plans, so the price range for that is different. You can have a look at our plans and the pricing. For more details, you can contact our team; we are waiting for you.
Search engine optimization is not a one-time task; rather, it is a continuous process that includes data analysis, testing, user experience, and delegating. For ROI-driven SEO outcomes, traffic must be supplemented by a high-quality proportion of converted customers—otherwise, rankings are only for show!
We commence by conducting a thorough assessment of your website to identify problem spots and opportunities for improvement. We don't offer solutions for your webpage; instead, we endeavor to assess your difficulties first, and then design a complete solution based on your individual requirements.
The time it takes to receive results is entirely dependent on your current position. It will take longer to get to page 1 if you're on page 50 for your chosen keywords than if you're currently on page 3. We'll figure out how long it'll take to get you where you want to go during our free consultation.
SEO firms that charge merely a few hundred dollars per month frequently outsource their services to other countries. Poor copywriting, low-quality backlinks, and poor outcomes are common with these sorts of campaigns. Remember, a low-cost SEO strategy might do more harm than good to your website!