Have A Look at Our Portfolio
Diverse and trending web design solutions.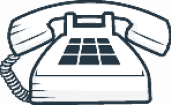 Do you have questions about the project?
Have A Word With Our Design Team.
Characterized By Our Work
With abundant web configuration experience, our team of experts generates the best-looking websites updated to fit modern trends. Our websites are highly responsive and work exceptionally well on any device that it is being used on. Long Beach Web Agency collaborates with your business to create a website that is flexible according to your online requirements. We let our products do the talking with their solution-oriented modifications that help your business to grow and stay updated according to the current market.

Our experience ranges from blog establishment and e-commerce platforming to providing you with services in clientele build-up and market analysis. We use innovative techniques to develop your business and configure your website to its maximum potential. Whether you're a new player or an experienced maestro, our flexible packages are suited to your developmental needs.