Our local SEO services provide new ways for you to gain exposure.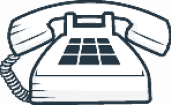 Stop losing business to your rivals.
Check The Performance Of Your Website.
What Does Local SEO Mean?
Local SEO is the method of optimizing your web page to draw more customers from local searches. Its main focus is to make a page more visible in local search results. Let's say you search 'Local SEO services', on Google or any search engine to get the information.

Search engines interpret the purpose behind your query 'Local SEO Services.' They perform a million activities in a microsecond, like reading your historical data, reviewing cookies, looking at personalized variables, fetching your location based on IP, Wi-Fi, or GPS data, and by using their extraordinary algorithm. Search engines can locate your web page and ultimately recommend the stores near us.
Increase Traffic To Your Website
Succeeding in local search can be difficult, particularly with Google continuously changing how it shows local business results. You can't afford to rely on only one aspect of the market. If you want to be the best, instead of putting down your competitors, you'll need a comprehensive local SEO campaign that directs customers to your business.

Our local SEO specialists have been doing this for quite some time now, and thus, we know exactly how to get things done. Our team provides you with the best SEO facilities which are also immersed in local operations. We keep up with trends in local search and adjust our strategy as needed. SEO rankings are important these days. We collaborate with you to develop a tried-and-tested framework, and long-term local SEO rankings are important these days. This approach will help you maintain a solid online presence.
How Does Local Search Works?
Local search refers to apply of customized Internet search engines that allow users to conduct GEO-restricted searches against a structured database of local company listings. Two of the most critical variables in local search success are Pigeon and Possum, two significant Google algorithm changes that significantly improved local search results.

Our team thrives on understanding the local search environment and how algorithm shifts like this will affect companies like yours. We've been through these modifications before, so we know what local quests were like before, during, and after these upgrades and revisions. As a result, think of us as your friend; who would help your company achieve local quest success.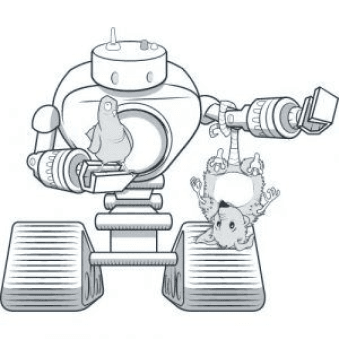 80% Of Disposable Income Is Spent Within 20 Miles Of Home
We've been offering SEO services, and we know what we're talking about when it comes to describing what searchers are looking for.

We provide companies with a comprehensive local SEO strategy that produces results to enhance your web.

We enhance your ecommerce website's search engine ranking to increase your revenues and transactions.
Search engines can find the website effectively if you use technical SEO, which helps raise revenues.

Google Analytics allows you to track your site performance as well as monitor your advertising ROI.
We help you obtain the best ranking on Search Engine Result Pages when there's a locale-intent request.

We provide local citations for your website. A local citation is an online mention of a local business's name and phone number. It aids Internet users in finding local companies.

Through Content Creation Services, we will target the right audience for your content and make value-adding information available to them.

We will create a web landing page, a page on the site that will convert visitors into warm leads. It will help you to increase your revenues.

We will help you to create your account on Google My Business; it is a free and simple app that allows organizations to track their online footprint through Google's various platforms.

Our Local SEO team will optimize your website by increasing it's SEO rank and thus, making it more visible to the people nearby. It will lure in potential customers and will eventually increase your sales.

We will help you get connected with paid advertisers. Paid advertisement is any advertising for which you must pay a fee. Marketers pay the holders of ad space for the privilege of using it.
Local SEO And Your Business
Enhancing your local SEO means more website traffic, leads, and conversions. Local SEO strategy is more relevant to your local customer base. Even if your company doesn't have a website, local SEO may help you stand out when potential consumers are looking for specific information. Many things work together to make your company stand out from the crowd when it comes to optimizing your local business presence. Our SEO experts will help you enhance your website, which benefits both the company and searchers. We are ready to assist the company in being identified online when it matters most.
of mobile users go on to visit an online store everyday.
of mobile users visit an offline store in less than a day.
local mobile searches culminate in an instore purchase.
Why Choose Our Local SEO Agency?
Our process begins with you when we learn about your brand, your story, and your specific business objectives.

We will take the requisite steps to build an online forum for your small company to expand by following industry's best practices (and a few local SEO tricks we've learned over the years!). As a result, take control of your online identity by investing in a regional SEO strategy.

We will transform your online presence into a forum that pushes digital traffic to your website and foot traffic to your shop by only using the most cutting-edge digital marketing strategies.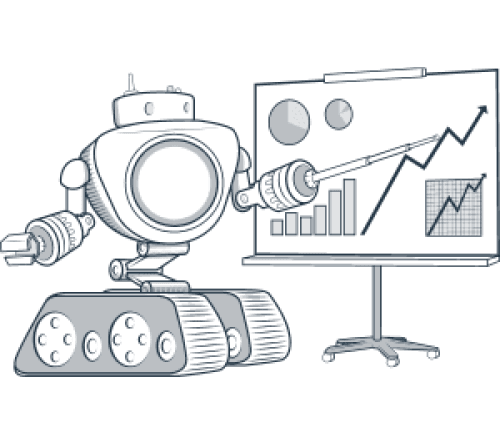 SEO Services For Every Business
At Long Beach Web Agency, we deliver a variety of SEO administrations to help your company grow. Our flexible SEO packages are focused on laying a stable foundation for your online success, including limitless ways to reach your target clients—no matter what they are looking for. Examine our cost-effective SEO sevices and packages below to see if we can assist you in growing your company through website enhancement.
SEO Essential
Responsive Website Design
SEO Standard
100,000+ Words Of Content
Frequently Asked Questions
Can't find answers to your query? We got your back! Assess the responses to specific commonly asked questions.
The process of enhancing your website for a specific area is vital, mainly if you are a multi-location business. Localized contents and popularity of local links are considerations in the standard Google-specific search algorithm so that you can include not only your business name but also its specifics.
Here are a few pointers on how to improve your SEO: Create high-quality content for your website so that people may continue to connect to it. Blog on respectable blogs with a high domain authority as a guest blogger. To get local influencers to link back to you, engage with them on social media or by email.
Effective SEO can help your site to rank better on Search Engine Result Pages for searches that are relevant to your business. Local SEO helps you to rank highly when searches in that are related to your business and area where it's located. With local SEO, you see physical improvements in your customer base.
A large number of positive reviews will boost the company's local search engine rankings. Rankings are desirable, but qualified traffic is even more so. Customer ratings are a qualitative yet accurate credibility score that shows other prospective clients whether the company is a good choice.
Responding to negative reviews would encourage new buyers to return for more. It's a brilliant idea to respond to both positive and negative feedback. On the one hand, your negative reviews enable your business to demonstrate its humanity. Request that all thoughts that are false or misleading be removed.
Multi-location businesses spend an average of 17 hours a week repeating and clarifying messages. Set up a workplace email chat or an internal website and have staff search it regularly and alerts to eliminate duplication. Bring the whole team together for corporate sessions and exciting activities.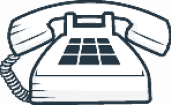 Stop losing business to your rivals.
Check The Performance Of Your Website.